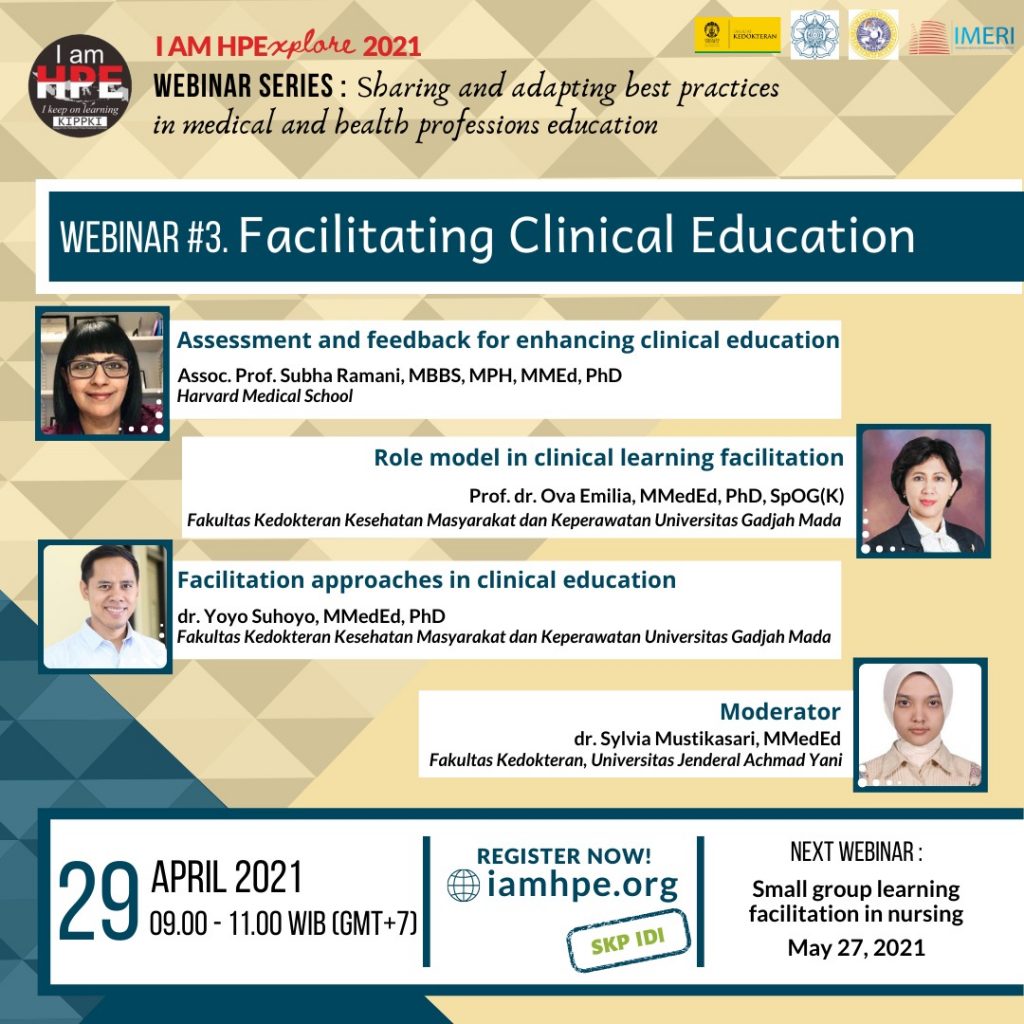 Ayo, segera daftar IAM-HPExplore Webinar Series 2021
Pendidikan kedokteran dan profesi kesehatan terus beradaptasi dalam menyambut era revolusi industri 4.0. Para praktisi dan pendidik di bidang kedokteran dan profesi kesehatan sebaiknya juga melengkapi diri dengan berbagai kemampuan dalam meningkatkan kualitas pembelajaran dan pendidikan bagi mahasiswa.
Sesuai dengan kebutuhan tersebut, Indonesian College of Health Professions Education (IAM-HPE)/Kolegium Ilmu Pendidikan Profesi Kesehatan Indonesia (KIPPKI) mempersembahkan IAM-HPExplore Webinar Series 2021 yang akan dilakukan rutin setiap bulannya. Webinar serial ini akan membahas isu terkini terkait pendidikan kedokteran dan profesi kesehatan dengan 11 topik menarik terkait Sharing and Adapting Best Practices in Medical and Health Professions Education
Registrasi http://bit.ly/IAMHPExplore2021
Kontribusi: Rp 75.000,- per topik (paket bundle tersedia).
Informasi lebih lanjut:
WA 081228938661 atau iamhpe.indonesia@gmail.com